The future of work is evolving rapidly, with hybrid work environments becoming increasingly popular worldwide. Hybrid work models integrate traditional office settings with remote work, allowing employees to work both on-site and off-site. This shift has provided organisations with numerous benefits, such as increased flexibility, better work-life balance, and reduced overhead costs. However, it also presents new challenges in maintaining a secure hybrid work environment and protecting sensitive information from potential cyber threats.
Understanding the Hybrid Workplace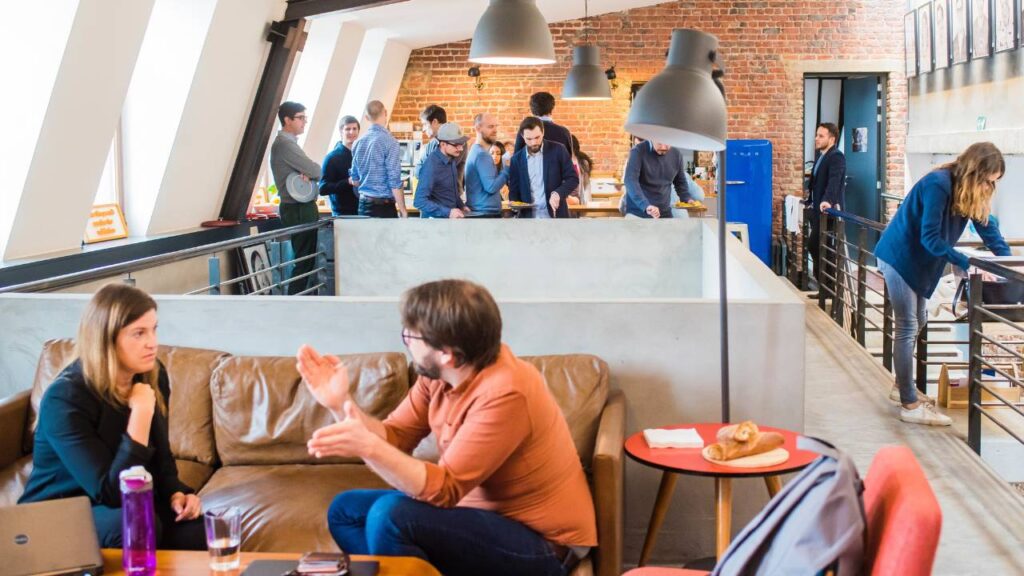 The hybrid work environment emerged as a response to the pandemic, offering a flexible combination of remote and in-office working. It has since become an important aspect of business strategy for companies, as leaders recognise its potential to support a diverse workforce, enhance communication and boost collaboration.
A crucial element in maintaining a secure multifaceted work environment is understanding the varied needs, preferences, and capabilities of the workforce. Some employees may have access to secure corporate networks, while others will rely on home offices, public Wi-Fi, or shared spaces. Providing a safe and productive experience for all requires careful consideration of these varying contexts and circumstances.
Equally important is the role of technology in facilitating effective communication and collaboration in a mixed workplace. Tools such as video conferencing, instant messaging, and cloud-based platforms enable employees to work together efficiently, regardless of their physical location. However, these technologies also introduce new risks whose psychological effects can significantly impact a business. The solution lies in strong cybersecurity measures that will protect the company information and assets.
Leaders must also be proactive in fostering a culture of collaboration and accountability within the hybrid environment. Encouraging clear communication channels and providing resources for employees to navigate new workflows and technologies is essential for productivity and morale. Additionally, it's crucial for managers to reinforce appropriate online behaviour and emphasise the importance of protecting sensitive data.
Security measures form a vital component of any hybrid work strategy, highlighting the need for strong endpoint protection, multi-factor authentication (MFA) and timely response to potential threats. It is also important to bear in mind the impact of any implemented security measures have on the overall employee experience to strike a balance between safety, engagement, and ease.
Securing the Hybrid Work Environment
In recent times, maintaining hybrid work security has become essential as many organisations adopt a mix of remote and on-site employees. One of the key components of a secure hybrid work environment is a robust network infrastructure. By implementing a zero trust approach, organisations can ensure that access to sensitive information and resources is only granted to those with proper clearance. This approach ensures the verification of every entity trying to connect to the network and assumes that no user or device can be trusted by default.
Identity management is another crucial aspect of securing a multifaceted work environment. Implementing a robust authentication system helps validate the identities of users before granting them access to network resources. Single sign-on (SSO) solutions, multi-factor authentication (MFA), and passwordless authentication can further enhance the security of user credentials, reducing the chances of unauthorised access.
With employees using a variety of devices in a mixed work setting, maintaining endpoint security becomes increasingly important. Ensuring that devices are up-to-date with the latest security patches and operating system updates is crucial in mitigating potential vulnerabilities. Regular device audits can also help track and assess the security posture of connected devices, while also identifying any that require remediation.
Furthermore, managing and monitoring a secure network is vital to safeguarding a hybrid work environment. Developing comprehensive security policies that encompass all devices and networks, along with employing advanced security tools like intrusion detection and prevention systems, can contribute to a more secure infrastructure. Regularly reviewing and updating these policies will help organisations address evolving threats.
Finally, implementing a zero trust security model will require the adoption of various technologies and solutions, such as micro-segmentation, secure access service edge (SASE), and software-defined perimeters (SDP). These solutions help ensure that every network connection is secure and that access to resources is granted only based on verified identities and predetermined permissions.
The Role of Leadership and Culture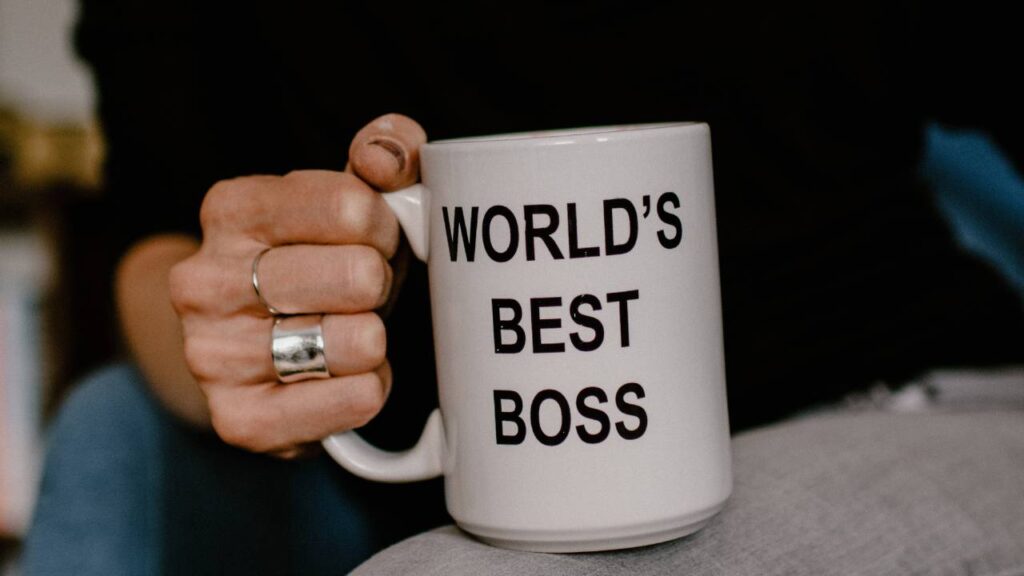 Leadership plays a significant role in maintaining a secure hybrid work environment. They set the tone for the organisation's culture and have a responsibility to prioritise security to ensure the safety of the company and its data. By fostering a security-conscious culture, leaders enable employees to embrace and internalise the importance of cybersecurity.
A key aspect of leadership in promoting a secure flexible work environment is facilitating employee engagement. It is essential for leaders to not only communicate the importance of adhering to security protocols but also involve employees in the ongoing development and implementation of these policies. This can be achieved through regular training sessions, interactive workshops, and open discussions.
Another crucial element is the emphasis on continuous learning and improvement. Leaders should encourage employees to stay informed about the latest cybersecurity risks and best practices. This fosters a culture of proactive problem solving, where employees actively engage in keeping the organisation secure.
In a hybrid work environment, it is vital for organisations to strike a balance between flexibility and security. Leaders must ensure that remote workers have secure access to necessary resources, while also implementing necessary security measures to protect sensitive data and systems. This can include the use of virtual private networks (VPNs), multi-factor authentication, and regular software updates.
Effective leadership should also extend to collaboration with IT teams. By keeping an open line of communication with IT professionals, leaders can better understand the potential cybersecurity risks and work together to develop appropriate measures to mitigate them. These collaborations can also lead to the creation of customised security policies that cater specifically to the unique needs of each organisation in a mixed work setting.
The Risk of Cyber Threats
A hybrid work environment has become increasingly popular due to the flexibility it offers to both employees and employers. However, it also presents numerous challenges for maintaining a secure cyber ecosystem. In this section, we examine cyber threats that are pervasive in a flexible work environment, which include phishing, ransomware, malware, and other forms of cyber attacks that seek to compromise sensitive information or cause data loss.
Phishing attacks, for example, involve skilled attackers attempting to trick employees into providing sensitive information or credentials through the use of deceptive emails. According to a Microsoft Security Insights report, the cybersecurity landscape has fundamentally changed due to hybrid work settings, making it easier for threat actors to exploit vulnerabilities in communication.
Similarly, ransomware has shown a significant increase in the multifaceted work era. These attacks involve criminals encrypting an organisation's critical data and demanding a ransom in exchange for the decryption key. Due to the nature of a hybrid work environment, it becomes increasingly challenging to maintain uniform cybersecurity standards, providing ample opportunities for ransomware attacks.
Malware is another type of threat looming over flexible work environments. It refers to a variety of malicious software designed to disrupt, damage or gain unauthorised access to systems, devices or networks. Malware infections can result from various vectors such as email attachments, malicious websites, and exploited software vulnerabilities. A Deloitte report highlights the importance of ensuring security measures adapt along with the work environment, otherwise, they risk being left behind.
Furthermore, the risk of data breaches increases as organisations adopt hybrid work models. In this environment, sensitive information is often handled across multiple devices and locations. As a result, there is an expansion of the attack surface, making it more probable for a breach to occur. This scenario not only compromises the organisation's reputation but also results in potential financial and regulatory consequences.
To mitigate these threats, it is vital for organisations to implement robust cybersecurity policies, encompassing employee training, regular security audits and adoption of technologies like a Zero Trust approach. It is also essential to monitor and assess the rapidly changing threat landscape and adapt security measures accordingly.
Passwordless Authentication and Compliance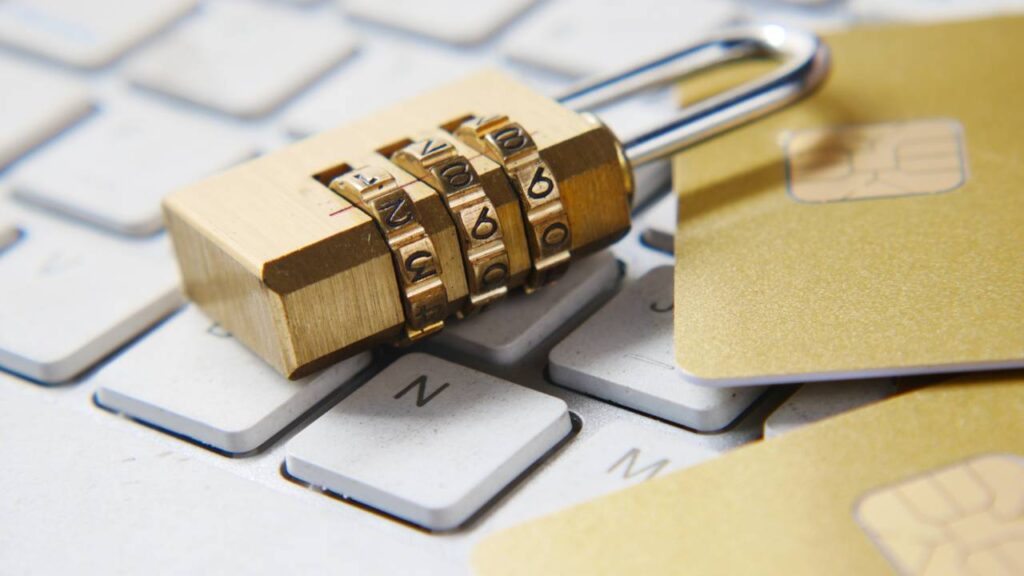 In today's fast-paced digital world, ensuring a secure mixed work environment has become an essential aspect for organisations. One of the critical components in achieving this goal lies in implementing passwordless authentication.
Passwordless authentication refers to the process of verifying a user's identity without relying on traditional text-based passwords. By adopting advanced technologies like Multi-Factor Authentication (MFA), biometrics and single-use verification codes, organisations can drastically minimise the risks associated with password-based security breaches.
One significant advantage of passwordless authentication lies in its user-friendly nature. Modern MFA solutions, including Azure AD's passwordless authentication and Temporary Access Pass, promote access control strengthening while simplifying the user experience. Thus, employees can securely and easily access their work across devices, regardless of their location.
Enhancing security with passwordless authentication also aids in achieving compliance with various industry standards and regulations. By moving away from passwords, businesses reduce the likelihood of unauthorised access to sensitive data. Consequently, this decreases the risks of non-compliance and potential legal penalties.
Another aspect of compliance involves providing employees with secure tools and platforms that adhere to industry standards. Deploying Microsoft's Zero Trust principles, for instance, can help organisations to secure remote and hybrid work by embracing sophisticated protection measures.
Device and Asset Management
In a hybrid work environment, it is essential to have a well-structured device and asset management strategy to maintain security and efficiency. The management of devices and assets includes the deployment, monitoring, and maintenance of hardware and software across the organisation.
A key aspect of managing devices in a mixed work scenario is ensuring secure and reliable connections for all users. This includes providing employees with up-to-date devices, as well as implementing strong authentication measures and monitoring tools to identify and address potential security threats. Adopting a Zero Trust approach allows organisations to verify the identities and devices trying to access the network, ensuring that only authorised users can access corporate resources.
Visibility across the entire organisation plays a crucial role in successful asset management. By implementing comprehensive network monitoring and tracking solutions, businesses can gain a clear overview of all devices connected to their network. This enables IT teams to identify any unauthorised devices or assets that may pose a security risk.
Asset management in a hybrid work scenario also involves maintaining an up-to-date inventory of all hardware and software assets throughout the organisation. This inventory should include information about the location, ownership, and maintenance status of each asset. By having a centralised record of all assets, IT teams can quickly detect and address any issues, such as outdated software or missing security patches.
To ensure the security of a flexible work environment, it is crucial to have policies in place for device and asset management. These policies should outline the responsibilities and expectations for all employees, including those working remotely or on-site. Additionally, providing training and clear communication about these policies can further strengthen security measures and help employees make informed decisions when using company devices and accessing corporate assets.
Trends and Future Research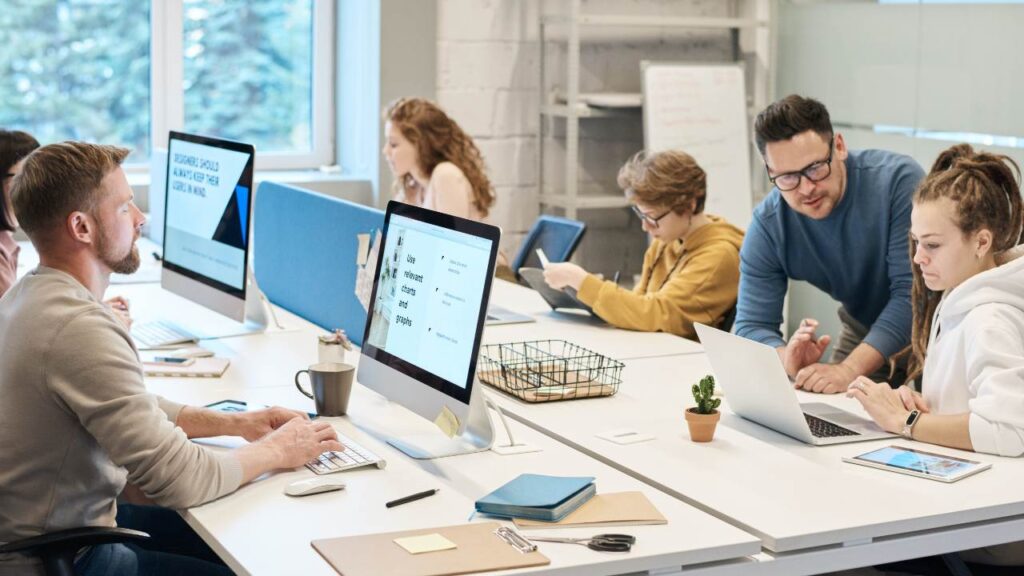 The hybrid work environment has become increasingly popular as organisations adapt to the changing demands of the workforce. This approach combines in-person and remote work, allowing employees to have more flexibility and autonomy while maintaining a sense of connection and collaboration with their colleagues. With this trend on the rise, various research and market studies have been conducted to better understand the future of work and the architecture required to support these evolving workplace dynamics.
An important factor to note is the disparity between business leaders and employees when it comes to their preferences for remote and hybrid work arrangements. While half of the leaders surveyed say their company plans to return to the office full-time, a majority of workers prefer remote or hybrid work options. In this evolving landscape, starting a small business that offers security solutions tailored to hybrid work environments presents an attractive opportunity, addressing both remote and physical security concerns.
Notably, a study emphasises the importance of developing the skills necessary for successful hybrid work environments. These include trust, communication, awareness, technological proficiency, creativity, and critical thinking. This research highlights the need to invest in employee development to ensure a seamless transition to the flexible model.
Regarding the architecture of hybrid work environments, one major focus is the proper integration of technological solutions, such as communication and collaboration tools. As the market for these technologies continues to grow, understanding the most effective ways to implement these solutions in a mixed setting will be crucial to meet the demands of a diverse workforce.
Conclusion
Achieving a secure hybrid work environment is an ongoing process that requires continuous adaptation as new threats emerge. By adopting a proactive and comprehensive approach to security, businesses can confidently navigate the challenges of cyber threats in the ever-evolving landscape of hybrid work.