With more than 200,000 people working from home in Ireland, remote working is going mainstream. The benefits are numerous – zero commuting, flexible working hours, fewer distractions, and many other advantages.
However, working from home also introduces a significant downside – you're never completely away from your work. With the computer and all that paperwork being in the same place where you relax, there's no doubt your job will get you down.
Fortunately, there's a solution to this issue. The key is in separating your home life from your job. And what better way to do this than to take your office into the garden?
Unlike what many people think, a home office situated in the garden doesn't have to be uncomfortable, inconvenient, or ugly. It is entirely possible to create a luxurious garden office that you'll love spending time in – here's how:
Choosing the Spot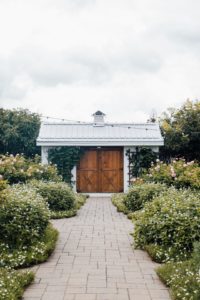 Before everything else, you'll have to choose the right spot in your garden. Consider the following factors:
Land Type
Will the area be used exclusively for your home office? Will you cultivate some flowers, or other plants, next to it? If there are trees at the spot you'd like to build on, consider one of the many preservation options.
Accessibility
Ensure that the area where your home office will be located has convenient access. You could quickly find yourself unappreciative of your new at-home office if getting to it includes hopping across fences or going all the way around bushes and flowers. 
View
One of the top considerations for a garden home office is the view it offers. With a window directed at trees or any kind of lush greenery, you'll be able to unwind and rejuvenate during your breaks. 
Obtaining Planning Permission
Constructing a conventional building to use as a workspace requires planning permission. In Ireland, log cabins no larger than 25 square meters or higher than 3.9 meters do not require planning permission, if built next to a house.
This is one of the most significant benefits of choosing to move your office to a log cabin in your garden. Without the need for planning permission, things move quickly and cost less.
Hiring a Building Company or Self-Assembly? 
This is the most important decision. If you're a competent DIY enthusiast and want a small or a mid-sized building, you can undertake this project on your own.
However, keep in mind that you'll have to know which materials and tools you'll need, and you'll have to buy them yourself. Moreover, you will also have to invest a serious amount of your time. Depending on the size of the building and your skills, this project may take 1-3 days. 
On the other hand, hiring a building company to do these things for you takes the stress out of the equation. Most of these companies provide tailored structures that meet specific needs and requirements. 
Once the workers are on-site, things move very quickly. You won't have to worry about the quality of the building – cabins from Timber Living, for example, are built from the best materials and can last for generations. 
Electricity, Internet, and Heating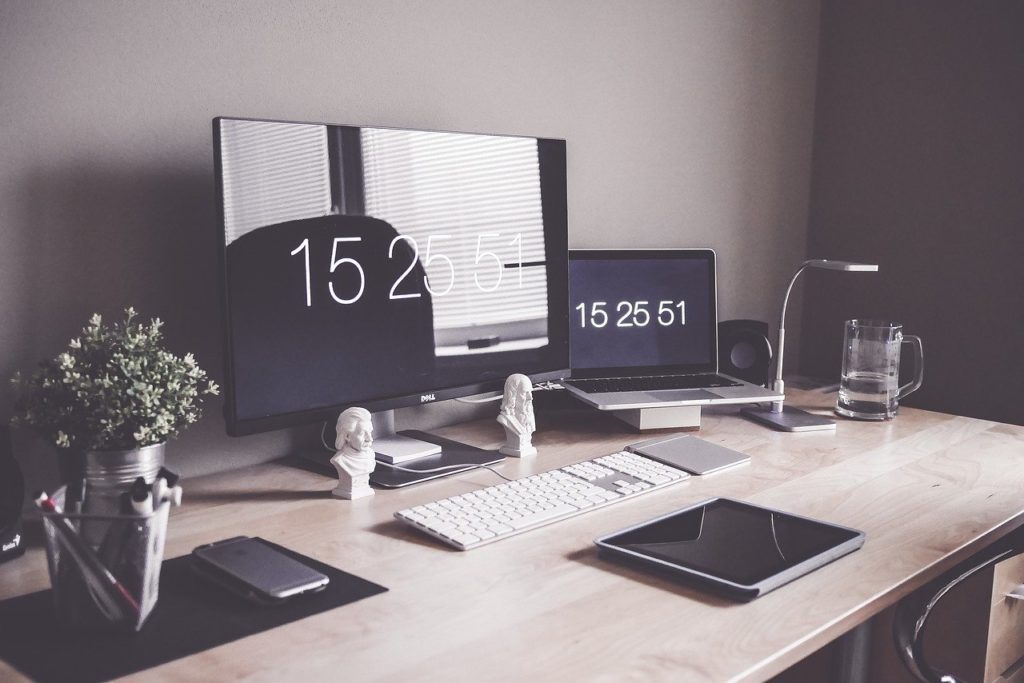 Does your work require you to use a lot of electronic devices? If yes, your luxurious garden office will need to have electricity, as well as access to the Internet. 
Get an electrician to run the cables from your home's primary power supply to your garden home office. Have him lay network cables at the same time. If you want to go all-green, consider installing a solar energy system to the roof of the cabin. 
High-speed internet access is particularly important for home offices. A laggy connection will slow you down and provide opportunities to get distracted by other things. A fast connection, on the other hand, will give a huge boost to your productivity. 
Finally, heating will make your garden home office pleasant to work in during every season. In most cases, wall-mounted or portable radiators are the best solution. For an inexpensive alternative, consider tube heaters.  
A Luxurious but Functional Interior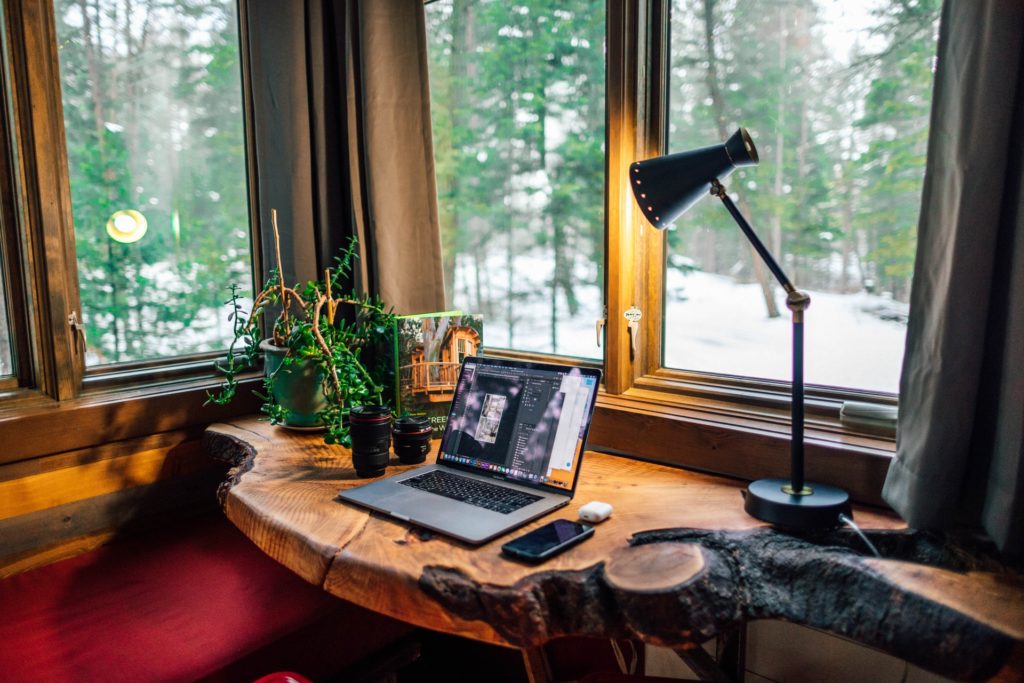 The thing that makes a log cabin a perfect choice for a garden home office is that its interior is charming by nature. It's a cozy, warm, and inviting place that's great to work in year-round. 
To make the interior feel luxurious, a number of different designs are available. You could, for example, go for a midcentury office look. It's all up to you – the choice of flooring, furniture, and decorations will determine the look and feel of your new garden-based workplace. 
However, keep in mind that the decorations should not get in way of functionality. Invest in adequate lighting and have all the necessary equipment at reach. It's far more important for the chair to be comfortable and ergonomic than eye-catching. 
Pick the Right Colors
Choosing the paint color for the rooms inside your house is easy – you pick the ones you like. Things are a bit different when it comes to offices, though. Having the right colors inside your garden home office will keep you focused and productive. 
Using soft off-white is the current trend. The clean appearance of this color makes it easy to decorate and design around. Teal, pastel yellow, and orange are great options too – their brightness gets the creativity flowing. 
Plants are the Best Decorations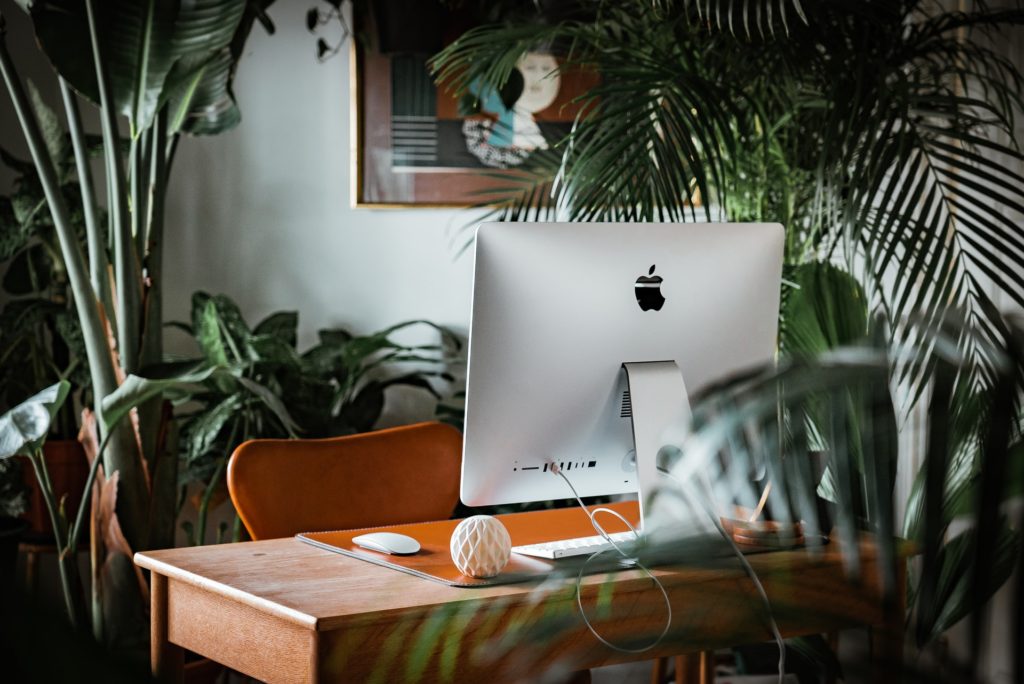 Besides promoting happiness and productivity, plants can also make an office look more luxurious and inviting. Greenery was always an important element of good home design, so why wouldn't you put some of it inside your workplace? 
For garden home offices, plants like the ZZ plant, aloe, philodendron, or lucky bamboo work the best. You'll be able to rest your eyes on their deep green color during breaks. They will also remove toxins from the air and increase humidity in your garden home office.
In addition, they will add a much-needed touch of style. 
A luxury office in your garden is bound to change the way you work. By investing some time and money, you'll create a comfortable, inviting, and eye-catching at-home office that will inspire your productivity and keep you happy while you're working.